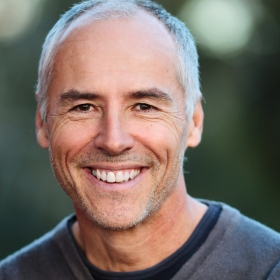 Gerry trained in London at E.15 Stratford and with Uta Hagen in New York.     
He joined Actors Equity in 1976. He experienced early success in films like Running on Empty, Early Frost and Melvin, Son of Alvin. Leads in TV shows include The Young Doctors, Home and Away, Waterloo Station and Butterfly Island. However, his passion remains the theatre. Highlights include a season with the Florida Shakespeare Festival, Heroic Measures for Playbox, La Cage aux Folles and A Streetcar Named Desire at Her Majesty's, Othello at the SBW Independent and Three Winters Green at the SBW Stables. In 2013 he co-produced with Tim Cole and their former company Le Théâtre des Assassins ,Roberto Zucco by B.M. Koltès, at the Old Fitzroy Theatre
Gerry met Anna in 2012 while working on a workshop for the Alliance Française. They married in 2014 and decided to create a theatre company together.
In 2017, he received rave reviews for his monologue, I'd Rather Goya Robbed Me of My Sleep…. After Exit The King by Ionesco in 2019, he is looking forward to perform in Wajdi Mouawad's Tideline this year.